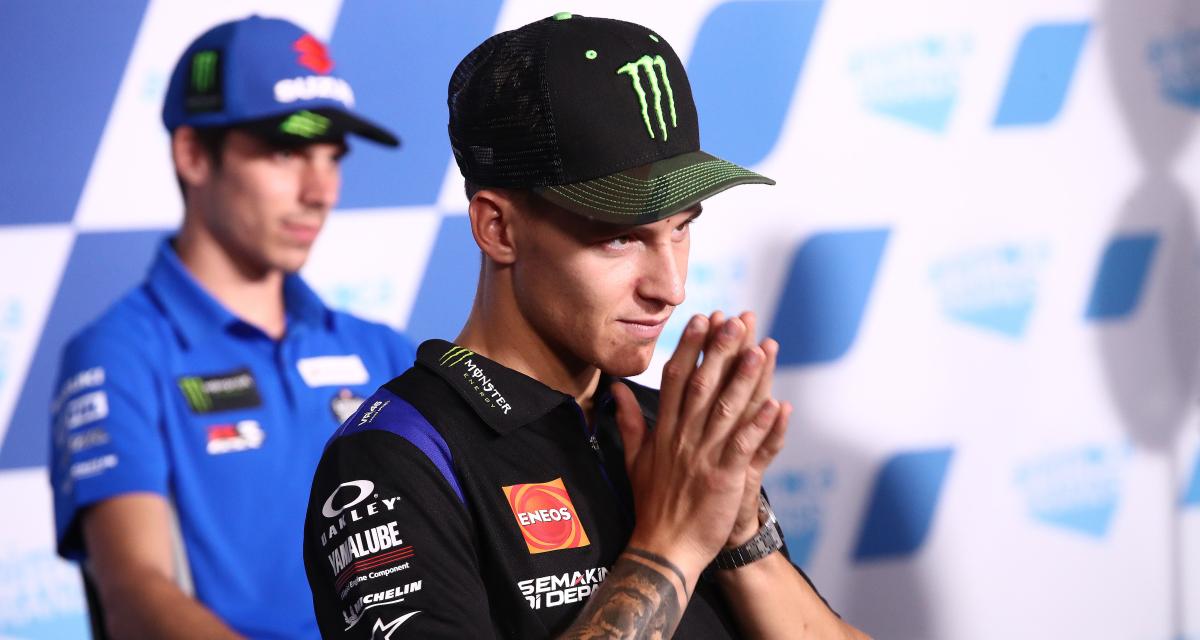 Pas de repos pour Fabio Quartararo. Victime d'une chute spectaculaire à Aragon qui lui a laissé des séquelles, le Français se prépare déjà pour le Grand Prix du Japon de ce week-end. Lors de la traditionnelle rencontre avec les médias, il est revenu sur le dernier Grand Prix.
Well…. my race was really short but happy to walk away with no big injuries.
Let's try to be positive and give our best for the next races pic.twitter.com/wWaX6Xuq5R

— Fabio Quartararo (@FabioQ20) September 18, 2022
Ce ne sont que des abrasions. C'est un peu douloureux mais je pense que ce ne sera pas un gros problème sur la moto. Ce sont des brûlures au premier degré mais je pense que ce ne sera pas un problème pour piloter la moto.
OHHH ! Énorme chute de Fabio Quartararo, qui reste sur le côté de la piste.
Avant que Nakagami ne tombe. Les 2 pilotes sont OK ✅

Quel début de course ! 😱#AragonGP 🇪🇸 | #MotoGP pic.twitter.com/yQXgoeiUKk

— CANAL+ MotoGP™ (@CanalplusMotoGP) September 18, 2022
Il continue :
Je me donnais déjà à 100 % quand j'avais 30-40 points d'avance au championnat, donc maintenant que Francesco est revenu à 10 points, je pense que cela ne changera pas vraiment.